Living in and around the Nappanee, Indiana region we all recognize that electricity is really a luxury.
However, with exception to our Amish friends, we have all grown to rely on the comforts electrical technology provides.
From essential appliances where you store and prepare food, to HVAC systems you use to generate cool and heated air, to fixtures required to light your hallways and rooms, and even your toys like television, internet, garage tools, and cellphone charger — all these things depend on electricity.
Because, these things are such a ingrained part of our lives, none of us want to deal with the real hassle presented by residential electrical problems, such as an individual appliance burning out due to a short fuse, or other every light in the basement being control by one switch.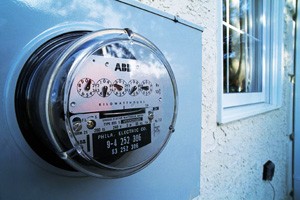 And, these are minor interruptions — during an ice storm power outages frequently occur. I home that goes without power means not only that inability to enjoy modern comforts, but, also having to throw out and replace spoiled food, lose the protection provided by alarm systems,  and other electrical related challenges.
Fortunately, whatever your needs, our experienced Kemp Electric is an Indiana electricians located in Nappanee that can provide any residential electrical service you need to remodel, start-up, or complete your home electrical project.
When you hire the electrical experts at Kemp Electric, you can be sure you are working with licensed and bonded electrical worker who care about the electricity running into your home.
Your work in guaranteed to improve not only the safety of your property, but also it's market value.
No matter how big or how small your residential electrical project might be, our skilled team of experienced Nappanee electricians will provide high quality workmanship for all your needs.
You can either visit our location on at 352 South Main Street in Nappanee, fill-out a contact form on our website, or call us at 574-773-2712 for residential electric jobs such as wiring your new home, for upgrading your existing electrical service, for installing new fixtures or outlets, for adding dedicated circuits to a workshop, and much more.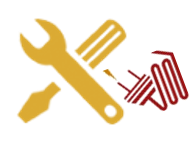 At Kemp Electric, we also offer a range of commercial services for businesses, manufacturers, warehouses, apartment complexes, farms and many others.  With our bucket trucks and specialized equipment, we can maintain tall parking lot lights, security lights and cameras around buildings, and other high electrical needs that you don't want to get to on your own.
Let us be your on-call electrician for your Nappanee home and/or Michiana business and we'll keep all your circuits working safely and properly.